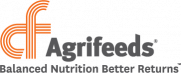 At Agrifeeds we are committed to:
Ethical and Sustainable
Agrifeeds supplies an extensive range of quality imported and domestically-sourced animal feed and minerals New Zealand wide. One of the largest stock feed suppliers in NZ, Agrifeeds provides balanced nutrition for better returns.
Quality and Reliability
Ministry of Primary Industries requires all imported PKE is screened when it arrives in NZ. On top of this, Agrifeeds PKE is screened at origin before it arrives in NZ. Our national blending service delivers consistent blends and reliable, safe mineral inclusion meaning every order is quality controlled and precision blended. Agrifeeds is underpinned by a world class supply chain that securely, reliably and efficiently supply feed products at competitive prices.
FEI Support
With access to Agrifeeds latest technology (FeedSCAN and FeedXtra, bespoke blends) and scientifically-backed nutrition advice, you can be confident in all your nutrition solutions from calf to cow at the most competitive prices available. Our Animal Nutrition Sales Representatives (ANSRs) are up to date with the latest research, have diverse dairying experience and close relationships with animal nutrition experts.